Hand on heart, what comes to mind when you think about home? ? Switching off, relaxing, recovering and slowing down? Us too! That's why we decided on the name Wine Residence. It comprises everything that is important to us and that we would like to offer you:
A place in which you are welcome, you are cooked for by us, enjoy selected wines and can spend the night in style. A place in which you can simply feel at home!
Since 2009, our guests at the vineyard have been able to eat, drink, taste, chill, meet, celebrate, enjoy nature, indulge themselves and bed down. Welcome to the Wine Residence at Hagn vineyard!
News from the »Weindomizil«
From invitations to flashbacks - here you stay in the loop!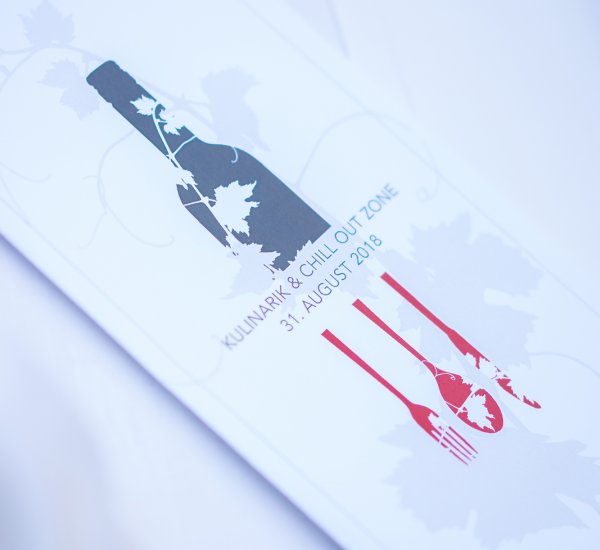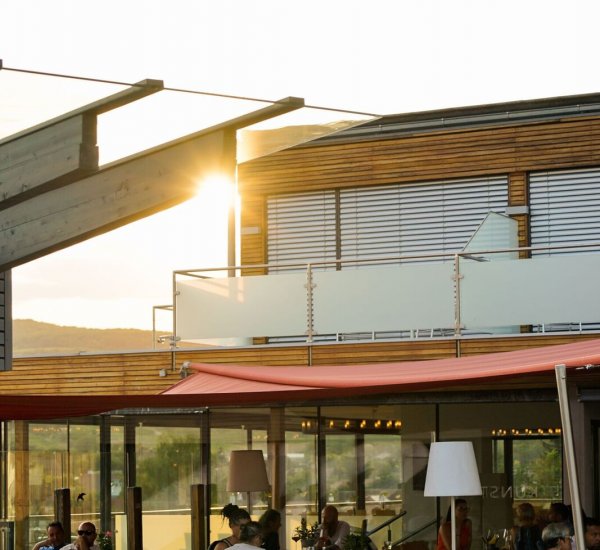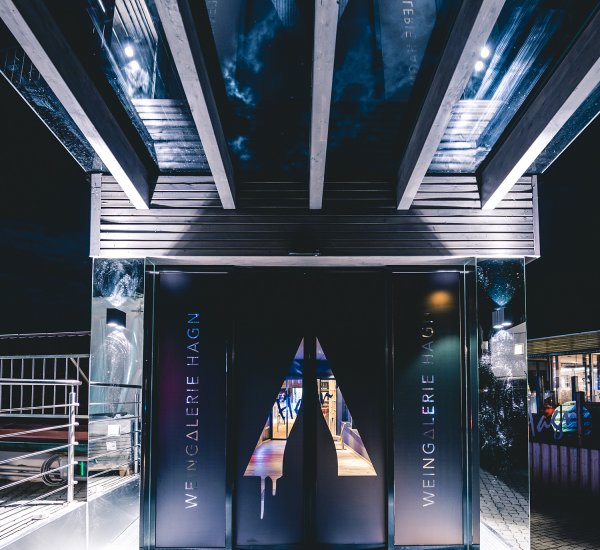 So you always know what's going on. And so we know that you know where you can check on the website. We look forward to seeing you!
Guest comments
We make no secret of the fact that we're proud to be praised by our guests. Very proud! And we gladly let you share in it.
Das Angebot der Vor- und Hauptspeisen ist wirklich sehr gut und offeriert kulinarische Köstlichkeiten, nicht nur bodenständige. Das Angebot der Weine läßt natürlich keine Wünsche offen, wobei auch die hauseigenen Weine dazu beitragen.
Sehr gutes höfliches Service, ausgezeichnete Weine hervorragendes Essen in einem schönen angenehmen Ambiente. ie Nachspeisenauswahl ist sehr bescheiden. Schöne Terasse um den Abend bei einem Abendessen mit einem guten Glas Wein ausklingen zu lassen.
Eine hervorragende Speisekarte auf Haubenniveau bietet für jeden Gaumen etwas und läßt keine Wünsche offen. Das bestens gelungene Weindomizil liegt mitten in den Weingärten und bietet einen Rundblick auf das romantische Mailberg.
Der Weinort pur, rundherum nur Weinberge was will man mehr! Konstante, hervorragende Leistungen bei Speis, Trank und Service... Weine sind auch hervoragend! Das Ambiente: Sehr modern, war ein gelungener Abend gerne wieder! Immer wieder ein Grund ins Weinviertel zu fahrn!
Reservation
How great that you'd like to stay the night or dine with us! Please complete the form and we'll get in touch. Thank you!
Please note:
A reservation is valid only after confirmation.